Technology and especially smart phones are advancing at an incredible speed. However the batteries can't seem to catch up. If you are constantly on the move and rely on your portable devices, than you need to invest in a good portable battery.
You need to consider the physical size of the battery. Keep in mind that smaller batteries come with less capacity. Therefore your physical battery size would depend on your capacity requirements.
Most smart phones use between 2500 to 3500mAh
Smart Watches use around 400mAh
Bluetooth headset needs around 100mAh
10 inch Tablet can be around 10000mAh
7 inch Tablet has around 5000mAh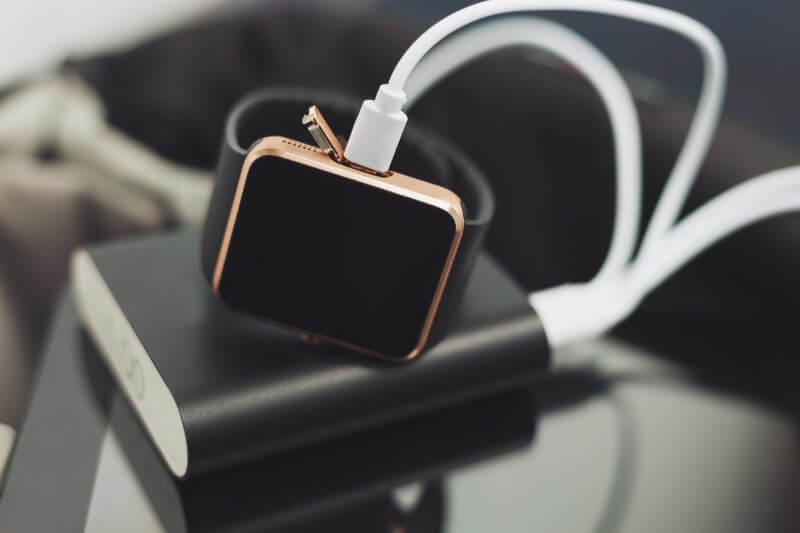 After you have determined the total battery requirements, the next thing you need to consider is if you will need to charge more than one device at the same time. You can charge 2 devices with your power bank that has one USB port, but you will need another cable that can split into two. This ads extra costs for you and lower charging speed for both devices.
Depending on your requirements you might want to invest in power bank that can charge your device quickly.  Most common battery packs have either 1A or 2A (Sometimes 2.1A or 2.4A) or both. A 2A USB output port will charge your device in half the time it takes for 1A port . However, you will lose efficiency of around 10%. So if you buy 10000mAh battery and use 2A port vs 1A port, you will lose 10% of capacity due to conversion.
There are more powerful power banks that are rated at 3.7V and have an USB with 5V. With this device you will lose 25-30% of advertised capacity due to conversion.
What does this mean?
If you want to charge your phone which has about 3200mAh from empty to full and use a fast charging port with 2A, you will need a 5000mAh Power bank.
To make things easier we have created this simple calculator to help you chose the correct Advertised Power bank capacity.
[CP_CALCULATED_FIELDS id="6″]